November 24 2015 - 10:22 am
While some applets and all apps from this site have a menu command to "Check for Update...", many AppleScripts do not. To make it easier to check if a script you downloaded at one time or another has a newer version available, use Doug's Check For Update. Just drop an AppleScript file on it (or launch it and use an Open Panel to navigate to a specific script) and it will check the website for the latest version of that script: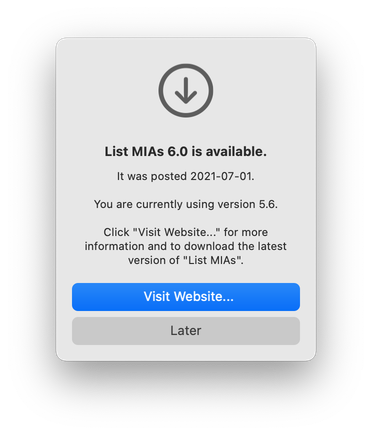 Sure, it'd be great if I could include a Sparkle-like mechanism to automatically check and install updates—as my apps do. But the code required to do so would just add too much overhead to a—very likely—simple AppleScript.
More information and download is here.