February 21 2017 - 9:29 am
Join Together has been updated to version 7.7.1. I am extremely gratified that this venerable software of mine—which began its life at the turn of the century as a basic AppleScript workflow between iTunes and QuickTime—has remained popular.
Join Together will create a single AAC or Apple Lossles file from the audio of tracks dragged from iTunes or files dragged from the Finder.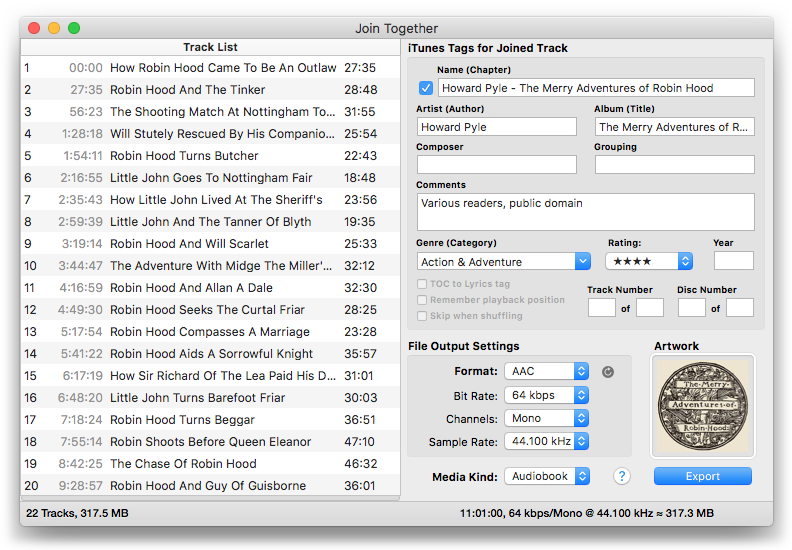 While many people use this for audiobooks, I've lately taken to creating Sides of music albums. For example, "Exile on Main Street" is one of my favorite albums. I'm old enough to have purchased the original vinyl version and so I'm quite innately used to experiencing it as four separate record sides. I used Join Together to re-create four audio files comprised of the album's four album sides. I even found the artwork for the original album's sleeves, which has the track and personnel listings: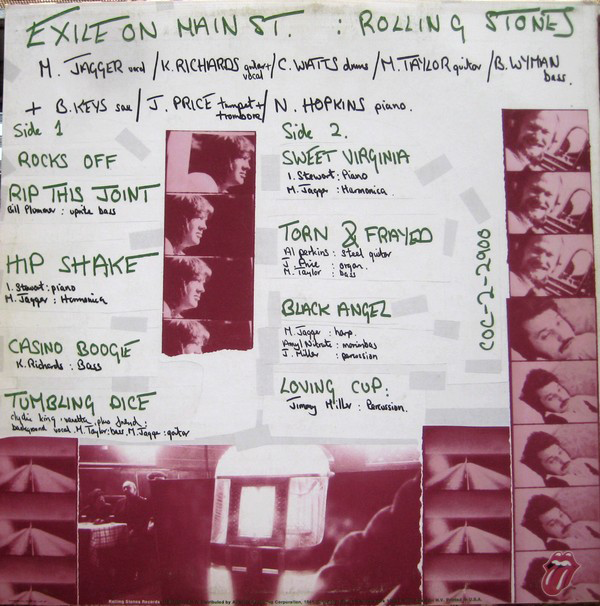 Great album artwork concept, right?
Anyway. This is a free update to registered Join Together users and $5 to purchase. More info and download is on this page.