February 21 2017 - 9:04 am
I neglected to post that I have updated M3Unify to version 1.7.1. There were a couple of compatibilty issues with macOS 10.9 that had to be fixed.
M3Unify accepts tracks dragged from iTunes or audio files from the Finder and can export copies or converted versions of the files to portable media, primarily for car audio use. But it's also useful for archiving and back-ups.
Had a nice email from a fan named Rick: "I was searching Prius chat, Toyota chat and others to solve the dreaded playlist problem with the in-car players. No one there knew how to solve the problem. And then through a Google search, I found M3Unify. It is the simplest, most powerful little app for dealing with iTunes and USB drives used in cars. Thanks for such a well thought design and it's cheap too!"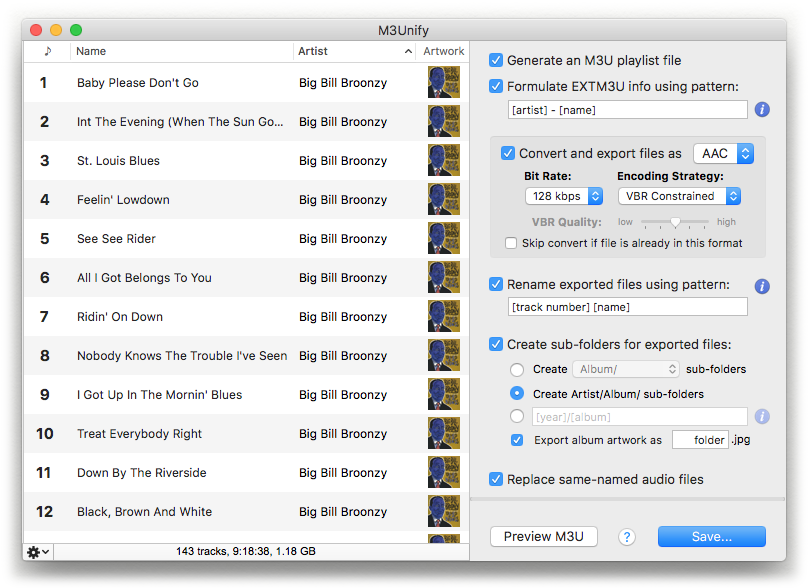 This is a free update for registered M3Unify users, $5 otherwise; watch the video and download the free demo from this page.