August 26 2017 - 12:37 pm
I've posted Dupin v2.12.0 which has initial accommodations for macOS 10.13 High Sierra.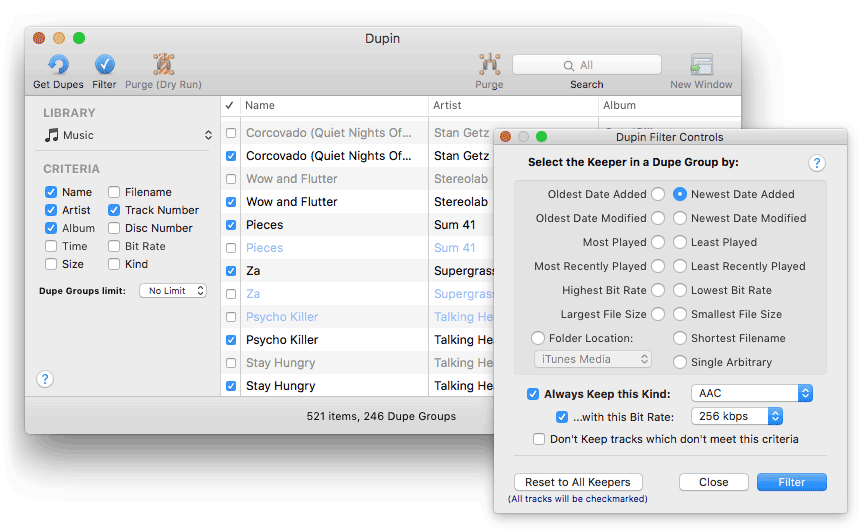 Dupin is the iTunes Duplicates Manager.
In addition to the macOS 10.13 considerations and obligatory performance enhancements, I've added a "Reset to All Keepers" button to the Filter Controls. I don't know what took so long on that. There is also a new "Local files" option added to the "Always Keep this Kind" popup.
The View menu now allows you to select to view only Dupe Groups that contain dead or cloud or local file tracks.
The Library Profile utility in the Help menu has also received some improvements.
Dupin v2.12.0 is free to try in Demo Mode during which it will only operate on twenty Dupe Groups at a time with one "Purge" operation allowed per launch for up to eight launches. A registration code to remove the Demo Mode restrictions is $15.00. This update is free if you purchased your current registration code within the last five years. Out-of-date registrations can be updated for $5.00 by downloading and launching the latest version and making an in-app purchase.
More information, links to the FAQ page, quick-start video and download is available from this page. Current users can hit "Check for Update..." in Dupin's menu.