August 27 2017 - 1:20 pm
Proper English Title Capitalization has been updated, primarily to provide compatibility with High Sierra. But I also added a Dry Run Log window to pre-flight the changes before actually affecting the tracks' tags in iTunes.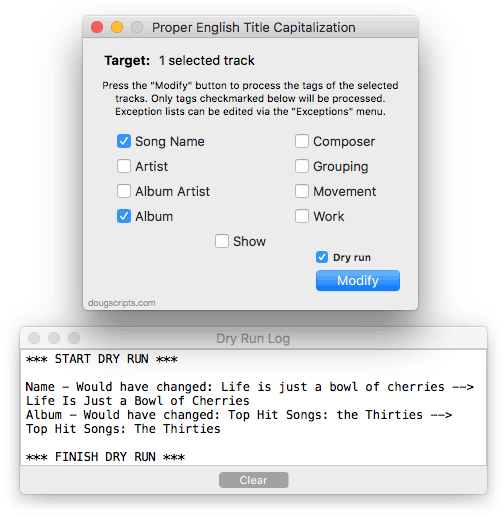 Until now, I had logged this stuff to Console.app. Blech.
I also had a look at a problem with capitalizing words if they followed a colon (:). I think most conditions are covered. Essentially, if a word follows a colon, it's capitalized no matter what.
Proper English Title Capitalization is free to use with a donate nag and thanks for your support! More information and download is on this page.