December 17 2019 - 11:14 am
This script will let you change the Finder tags of the selected tracks' files and/or each one's containing folder. Some users find this assistive when gathering files for use outside the Music or TV apps, Smart searches and so on.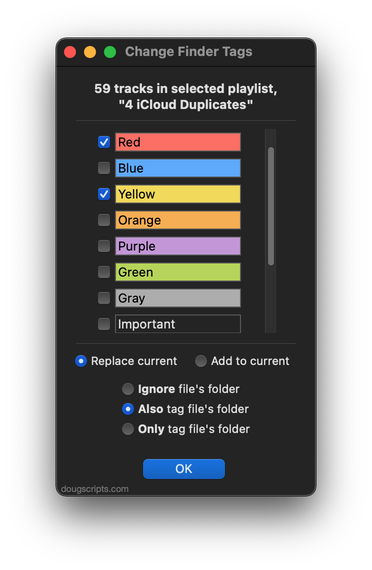 Latest version:
This script was formerly called "Change File Label Colors of Selected Tracks".
Rebuilt UI
Added ability to also affect the folder containing each file
Accommodations for macOS 10.15 Catalina
Performance and security enhancements
More information for Change Finder Tags v3.0 and download link is here.