December 14 2019 - 10:05 pm
For macOS 10.15 Catalina and later only. This script will convert the files of the selected tracks using an encoder chosen on-the-fly (each encoder's current Preferences-set options will be in effect) and replace each original track's file with the converted version.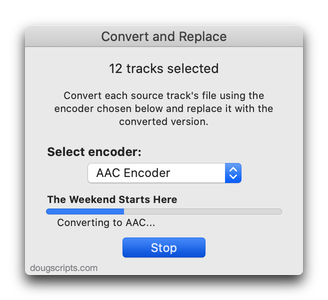 Latest version:
Improves processing
Removes option to preserve jetsam tracks/files
More information for Convert and Replace v3.1 and download link is here.