December 12 2019 - 12:44 pm
For macOS 10.15 Catalina and later and the Music app only. This script will copy information about the tracks in the selected playlist to the clipboard thereby allowing you to paste it into a document of choice.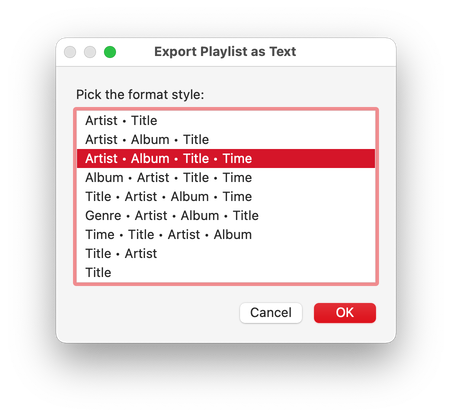 Latest version:
Accommodations for macOS 10.15 Catalina and the Music app
Performance and security enhancements
More information for Export Playlist As Text v4.0 and download link is here.