January 22 2020 - 10:20 am
For macOS 10.15 Catalina and later only. This script can assemble a list of tag information about the selected tracks (or tracks in the selected playlist) using a configurable pattern substitution string and provides the ability to export this formatted text to the clipboard, a text file or the Print Dialog.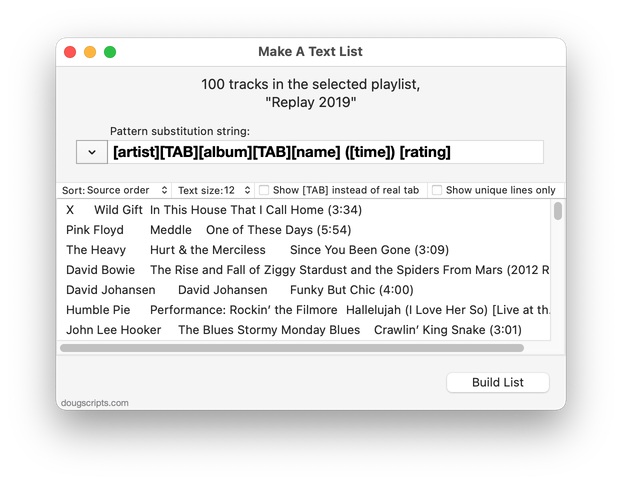 Latest version:
Adds support for the Music app
Adds "Insert Only TABs" option to Token Field's Action Menu
Adds "Show [TAB] instead of real tab" option to accessory controls
Fixes issue when encountering tracks without location property
Fixes issue with date formatting
Performance enhancements
More information for Make A Text List v6.1 and download link is here.