January 18 2020 - 8:36 pm
For macOS 10.15 Catalina and later only. This script will export the artwork of the selected tracks (or the tracks in a selected playlist) as an image file to the folder which contains each selected track's file--presumably each track's Album folder--or a single user-selected folder. If multiple album tracks are selected, the script will make sure only one artwork file per Album is exported.
Also see Save Album Art as folder.jpg.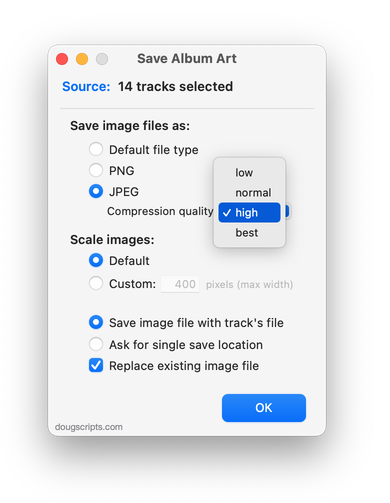 Latest version:
Adds preference setting to prefer Album Artist, if it exists, instead of Artist when naming the image file
Minor performance enhancements
More information for Save Album Art to Album Folder v6.3 and download link is here.