March 25 2020 - 5:17 pm
This script uses information from the single selected track as the basis for a search of the IMDB (Internet Movie Database) website. It's probably most useful with the TV app, but it works with the Music app, too.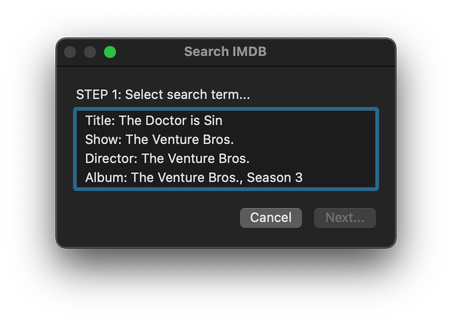 Latest version:
Accommodations for macOS 10.15 Catalina and the Music and TV apps
Performance and security enhancements
More information for Search IMDB v2.0 and download link is here.