November 4 2020 - 8:31 pm
For macOS 10.15 and later only. This script will move the playlists you select to a new or existing Playlist Folder.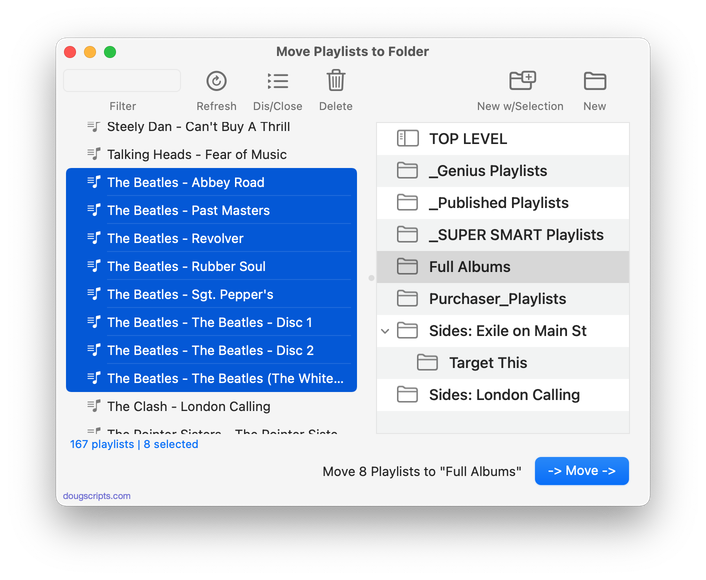 Latest version:
Accommodations for macOS 11 Big Sur
Performance, UI and security enhancements
More information for Move Playlists to Folder v3.2 and download link is here.