November 5 2020 - 11:50 am
For macOS 10.15 and later only. This script re-creates each selected playlist so its Songs View column settings (visible columns) are the same as the main "Songs" library.
Works with user-created regular playlists only. Please read the accompanying Read Me .rtfd doc.
Note: Unavoidably, Music displays new playlists in "Playlist View" by default. Here's a tip to assign keyboard shortcuts to View menu options that will make changing to a different view quicker and easier.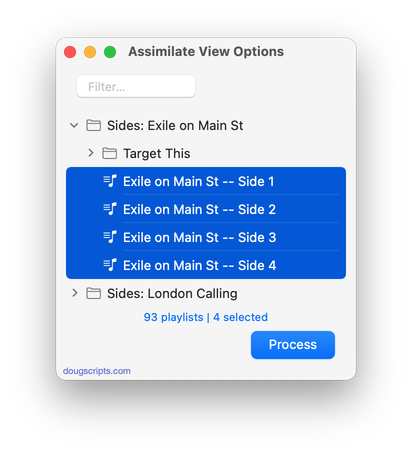 Latest version:
Accommodations for macOS 11 Big Sur
Performance, UI and security enhancements
More information for Assimilate View Options v5.2 and download link is here.