December 17 2020 - 3:48 pm
For macOS 10.15 and later only. This script will use the Song Title, Artist, Album Artist or Album name of the selected or playing track as the basis for a search of the Discogs website.
Note: A current bug (or feature) in the Music app (v1.1) prevents AppleScript from getting tag information from a streaming Apple Music track.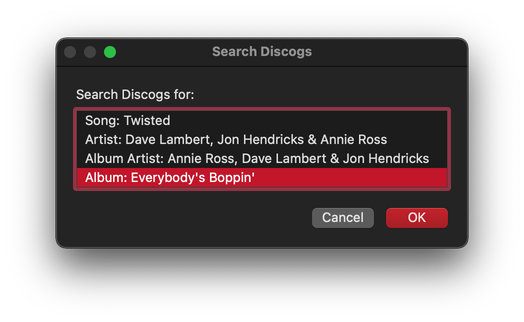 Latest version:
Accounts for Music app bug/error getting tag info from streaming tracks
More information for Search Discogs v1.1 and download link is here.