August 30 2021 - 9:08 pm
For macOS 11 or later. This script will delete a specified number of characters from either the beginning or the ending of the Title, Album, Album Artist, Artist/Director, Category, Comments, Composer, Episode ID, Grouping, Show (or their "Sort" siblings), Movement or Work tag of each selected track. For example, delete the initial digits and the space from "01 First Track", "02 Second Track", and so on.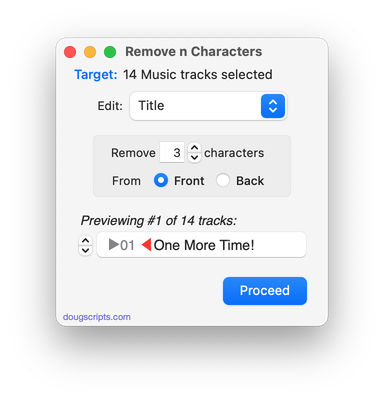 Latest version:
Accommodations for macOS 12 Monterey
UI and performance enhancements
More information for Remove n Characters From Front or Back v7.0 and download link is here.