September 1 2021 - 9:00 am
For macOS 11 and later only This script will copy the selected tracks to one or more chosen playlists.
Also see Remove From Other Playlists.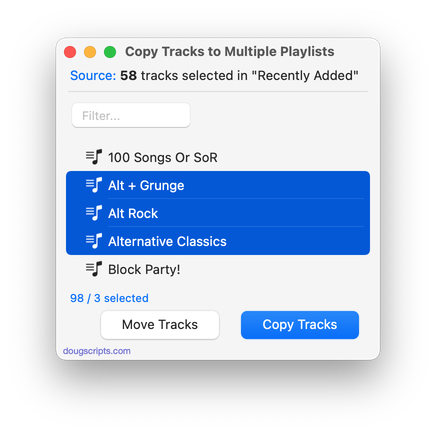 Latest version:
Accommodations for macOS 12 Monterey
UI and performance enhancements
More information for Copy Tracks to Multiple Playlists v6.0 and download link is here.