November 13 2021 - 10:47 am
For macOS 11 and later only. This script can assemble a list of tag information about the selected tracks (or tracks in the selected playlist) using a configurable pattern substitution string and provides the ability to export this formatted text to the clipboard, a text file (as TSV or CSV) or the Print Dialog from where it can be printed, previewed, printed-to-PDF and so on.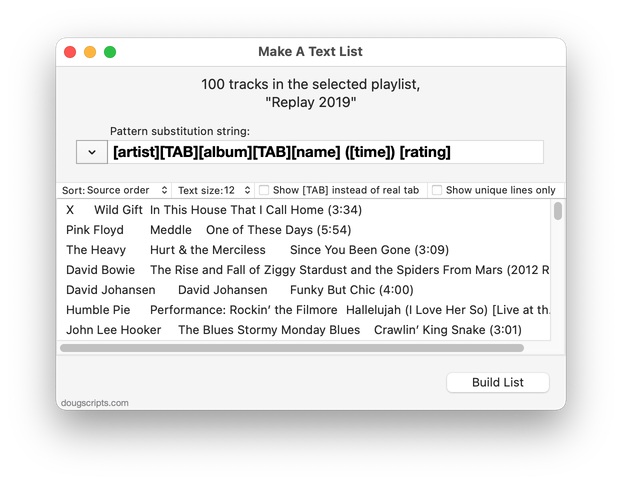 Latest version:
Accommodation for macOS 12 Monterey
Fixes line break formatting issues when using the Print Dialog
Adds option to choose export delimiter format
Minor UI and performance enhancements
More information for Make A Text List v6.5 and download link is here.