December 18 2021 - 4:11 pm
Apps and some AppleScript applets from this website already have a "Check for Update..." menu command. But for those that don't, this applet can check for the latest version. Simply drag-and-drop an AppleScript to this applet's icon or double-click to it launch and choose an AppleScript on your machine via an Open Panel to initiate the check.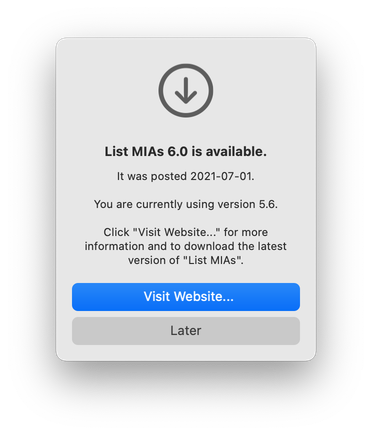 Latest version:
Officially compiled as Universal
Commensurate improvements for M1 Macs
More information for Doug's Check for Update v2.1 and download link is here.