December 3 2021 - 2:35 pm
For macOS 11 and later only. This script will rename the files of the selected tracks (or the files of the tracks in the selected playlist) using a substitution pattern that you formulate from the tracks' tag data. Optionally, export a copy of the files to a chosen location and rename the files in that location.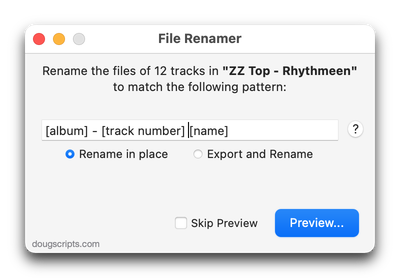 Latest version:
Updated to support macOS 12 Monterey
More information for File Renamer v5.0 and download link is here.