November 26 2021 - 2:13 pm
For macOS 11 and later only. This script will change the text in your choice of the Title, Artist/Director, Show, Album, Comments, Composer and/or Genre tags of the selected tracks in the Music or TV app to ALL CAPS.
"I got a request from a DJ'ing Correspondent who had been manually changing some of his tags to all caps so they'd be easier to read on the decks under dim dance floor lights. (Are they still called "decks"?)..." (more)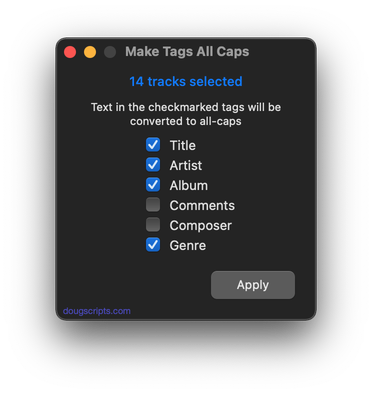 Latest version:
Accommodations for macOS 12 Monterey
More information for Make Tags All Caps v2.4 and download link is here.