December 26 2021 - 2:21 pm
This applet will traverse the Media folder looking for and displaying any sub-folders that are either empty or that do not contain Media-apps-playable media, such as text or image files.
Also see Media Folder Files Not Added.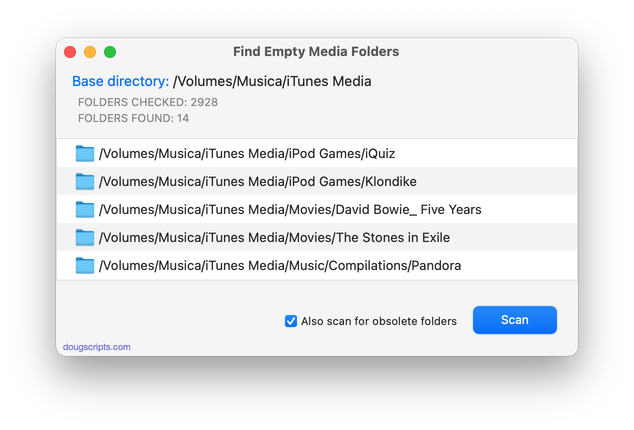 Latest version:
Officially compiled as Universal
Commensurate improvements for M1 Macs
More information for Find Empty Media Folders v3.1 and download link is here.