December 17 2021 - 4:32 pm
Scans the Music or TV app for tracks whose files are inaccessible or no longer available (so-called "dead" tracks). Outputs a tab-delimited text log listing the tracks by Artist, Name, Album and last known file location. The registered version will delete the tracks.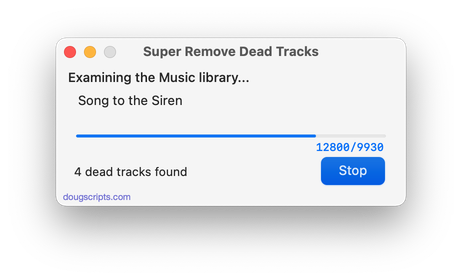 Latest version:
Officially compiled as Universal
Commensurate improvements for M1 Macs
More information for Super Remove Dead Tracks v6.1 and download link is here.