December 17 2021 - 4:26 pm
This script will assist with re-associating replacement files with dead tracks. The Music app can perform this task, too, but only one track at a time.
The process takes 3 steps:
The script finds and lists the "dead" tracks in the Music library
User drag-and-drops potential replacement files to the window; a viable replacement file is one whose name, album and artist metadata matches a dead track's
Re-associate viable replacement files with their matched track entries
The Read Me contains additional important details and cautions.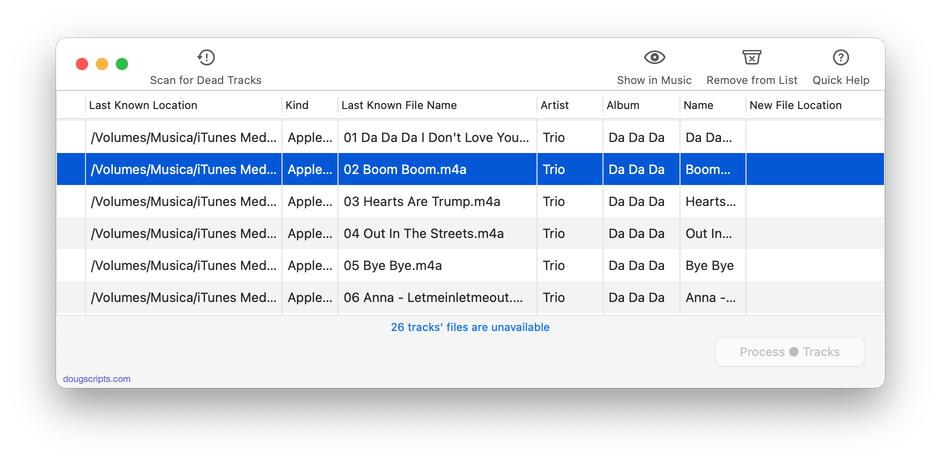 Latest version:
Officially compiled as Universal
Commensurate improvements for M1 Macs
More information for Track CPR v4.2 and download link is here.