January 30 2022 - 2:51 pm
This applet will create new Music track playlists based on each selected entry of a specified tag. That is, create individual playlists for each Artist, Album Artist, Album, Composer (or their "Sort" siblings), Genre, or Year.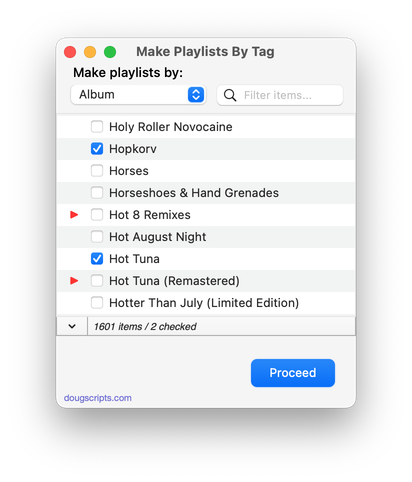 Latest version:
Officially compiled as Universal
Commensurate improvements for M1 Macs
More information for Make Playlists By Tag v4.0 and download link is here.