February 1 2022 - 12:48 pm
This script will reset the Start and (optionally) the Stop Time of the selected tracks--or all the tracks of the selected playlist--to "0:00" and (optionally) their entire duration, respectively. You may want to use this to restore a track's default duration if one or both of the Start and Stop Times had previously been user-changed via the track's Get Info > Options panel.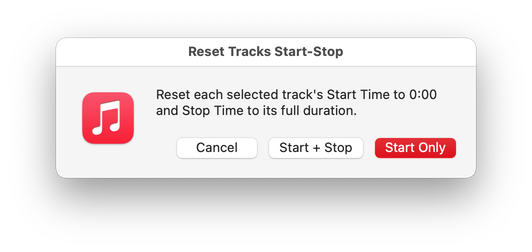 Latest version:
Maintenance and modernization update
More information for Reset Tracks Start-Stop v3.1 and download link is here.