February 1 2022 - 1:13 pm
Add or subtract a user-entered number from the current Plays of each selected track. If the resulting Plays is 0 then the track's Last Played date will be erased--as if it had never been played.
Also see New Play Count and New Last Played Date.
Note that Cloud Music/iTunes Match users should be aware of a potential bug.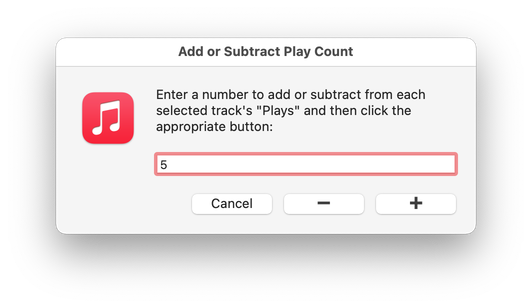 Latest version:
Maintenance and modernization update
More information for Add or Subtract Play Count v3.1 and download link is here.