February 4 2022 - 3:12 pm
This script will convert the rating value (0-100) of a track to the appropriate number of stars as Unicode text and copy that text to the Composer, Grouping or Comments tag, with additional options to copy to the start or end of extant Comments text.
This starred text will "travel" with the audio file, unlike the actual rating value, whereby it may display in other apps.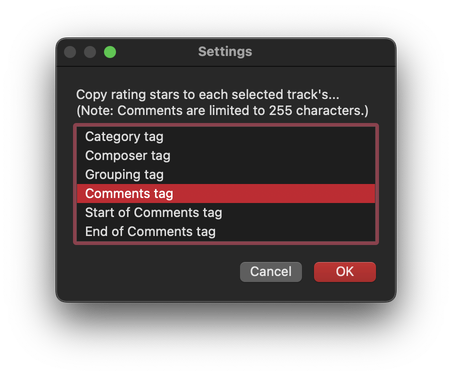 Latest version:
Maintenance and modernization update
More information for Copy Rating Stars to Other Tag v2.1 and download link is here.