February 4 2022 - 3:13 pm
Apply an image copied to the clipboard as the artwork for one or more selected tracks. Saves a step or two by not having to open each track's Info window and tab to the Artwork panel (and then closing it again).
Works quite smoothly when assigned a keyboard shortcut.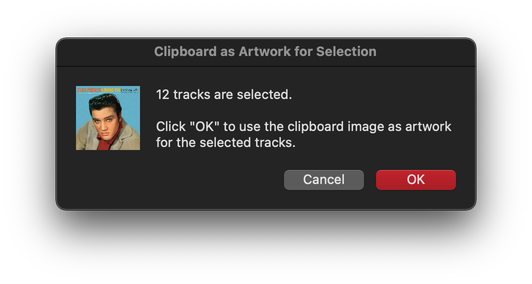 Latest version:
Maintenance and modernization update
More information for Clipboard as Artwork for Selection v2.1 and download link is here.