February 12 2022 - 1:20 pm
This script will juxtapose the text on either side of ", " in the selected tracks' artist and composer tags to restore formats, e.g:
"Ellington, Duke" becomes "Duke Ellington"
"Russell, Pee Wee" becomes "Pee Wee Russell"
"Johnson, James P." becomes "James P. Johnson"
"King, B.B." becomes "B.B. King"
Also see Artist to Last-First.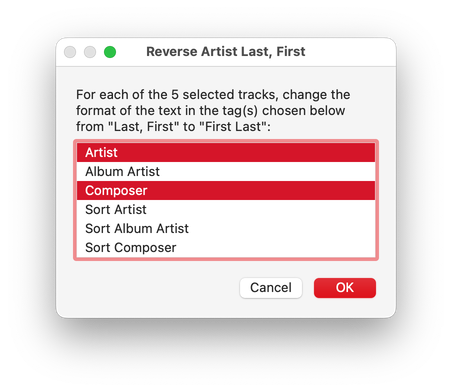 Latest version:
Maintenance and modernization update
More information for Reverse Artist Last, First v2.0 and download link is here.