February 5 2022 - 8:28 pm
This script will examine the metadata of the audio file of a single selected track for image information and will report if such embedded artwork does or does not exist.
For faster access and activation, assign this script a keyboard shortcut.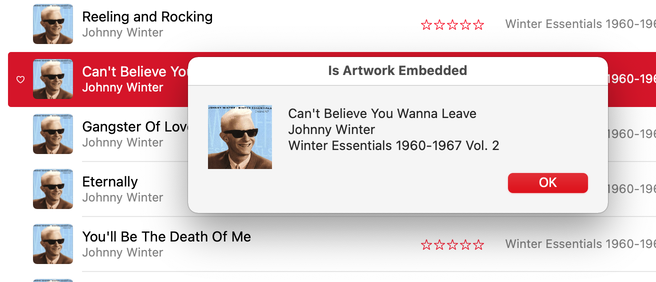 Latest version:
Maintenance and modernization update
More information for Is Artwork Embedded v2.1 and download link is here.