January 26 2023 - 6:32 pm
This script converts the files of the selected tracks in the Music app using an encoder chosen on-the-fly (restoring your Preferences-set encoder afterwards). The newly converted files are then moved to a new location of your choice, and their tracks removed from Music. The read me doc contains additional important information.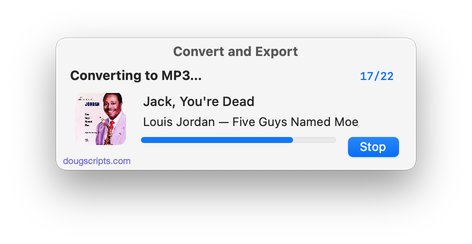 Latest version:
Maintenance and minor performance fixes
Accommodations for macOS 13 Ventura
More information for Convert and Export v6.1 and download link is here.