January 24 2023 - 6:09 pm
This script will display a list of all user-created playlists along with the track count, duration, sum of extant files' size, loved/disliked status and description of each one. Features text Filter and double-click action to reveal in the Music.app.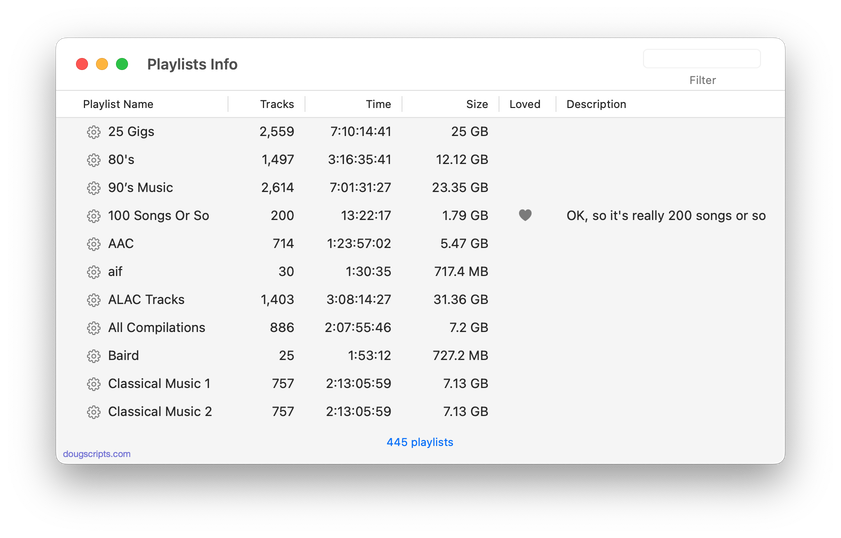 Latest version:
Maintenance and minor performance fixes
Accommodations for macOS 13 Ventura
More information for Playlists Info v2.1 and download link is here.