January 29 2023 - 12:13 pm
This script will delete the Custom Lyrics—text entered by the user—from just the selected tracks or every track of the Music library. Assign it a keyboard shortcut.
Does not affect Lyrics provided by Apple; this data is inaccessible.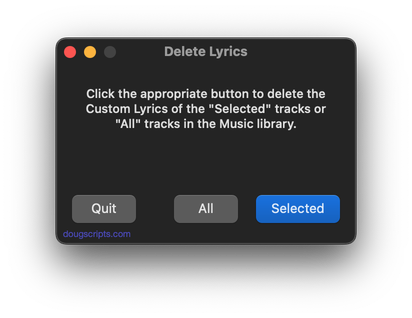 Latest version:
Maintenance and minor performance fixes
Accommodations for macOS 13 Ventura
More information for Delete Lyrics v3.1 and download link is here.