January 17 2023 - 4:30 pm
Set Last Played/Last Skipped date of selected tracks to a new date, with option to increase or decrease Plays/Skips, or set to no date and no Plays/Skips.
Works best when Sync/Cloud Library is disengaged due to a bug.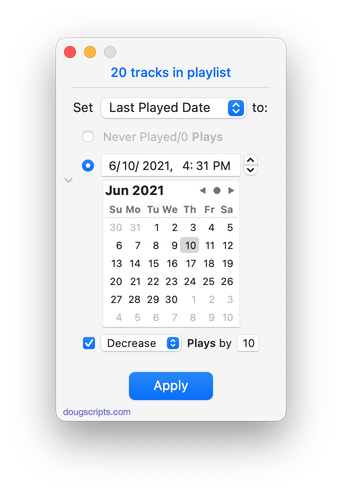 Latest version:
Maintenance and minor performance fixes
Accommodations for macOS 13 Ventura
More information for New Last Played Date v6.2 and download link is here.