January 17 2023 - 4:48 pm
This script will re-locate the files of the selected tracks from their current location to a single user-chosen folder. The Music app (or TV app) will be updated with each track's new location and all of each track's meta-data will be preserved. Optionally leave a copy of each file in its original location (albeit disassociated from any Music or TV app tracks).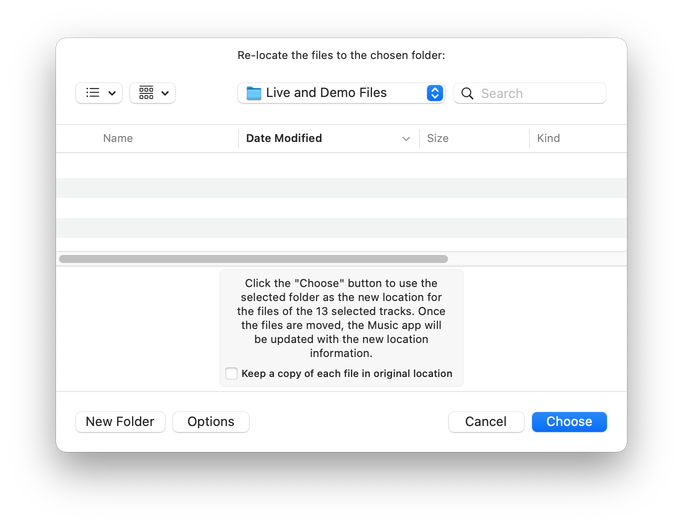 Latest version:
Maintenance and minor performance fixes
Accommodations for macOS 13 Ventura
More information for Re-Locate Selected v3.3 and download link is here.