February 9 2023 - 11:28 am
Create a "Block Party!" playlist containing random Artists and a specific number of their randomly selected songs arranged in a row ("two-fers", "three-fers", and so on). You can restrict the size of the "Block Party!" playlist by Number of Artists or Duration in hours. Additionally, you can choose to use a particular Playlist as the source of tracks and include/exclude specific Genres.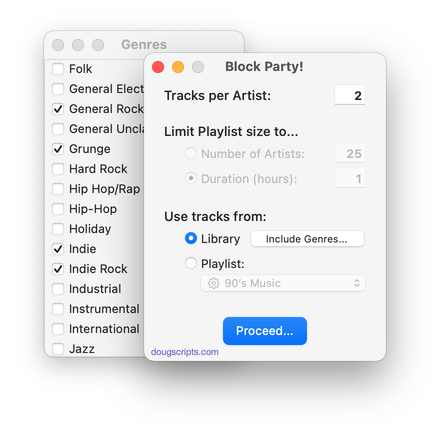 Latest version:
Maintenance and minor performance fixes
Accommodations for macOS 13 Ventura
More information for Block Party! v5.1 and download link is here.