July 3 2023 - 1:48 pm
This applet will play each track in the selected playlist and will wait (one might say insert but that's technically incorrect) a user-set number of seconds between each. Play can commence at the "top" of the playlist or from a selected track.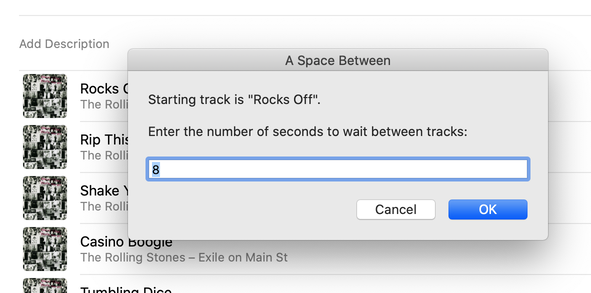 Latest version:
Corrects UI Scripting issue that may have prevented operation
Tested with macOS Sonoma 14
More information for A Space Between v3.3 and download link is here.