July 21 2023 - 5:58 pm
This script will copy all the unique tracks in a selected Playlist Folder to a new "plain" playlist, essentially duplicating the tracks as viewed when the Playlist Folder is selected. Optionally, after copying, the selected source Playlist Folder can be deleted along with the playlists it contains (of course, the tracks remain in your library). Note that if any "dead" tracks exist at any level of the selected Playlist Folder the script will fail.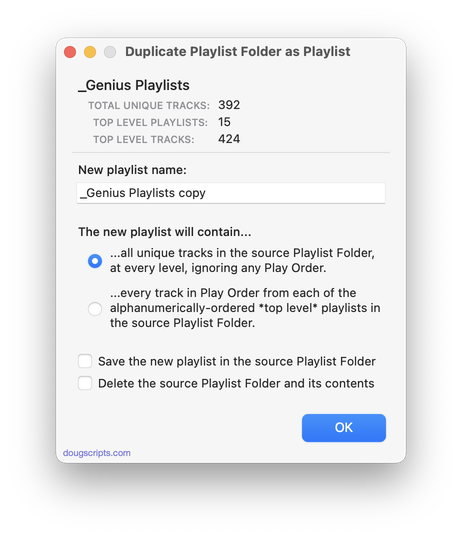 Latest version:
Expanded main window UI to better accommodate settings and options
Performance, UI and security enhancements
More information for Duplicate Playlist Folder as Playlist v3.0 and download link is here.