Managing Tracks
November 2 2021 - 8:26 pm
For macOS 11 and later only. This applet will scan the Music app for tracks that are not assigned to any user-created playlists and display them. Once assembed, selected tracks in the list can be assigned to a user-chosen playlist or exported as a text file.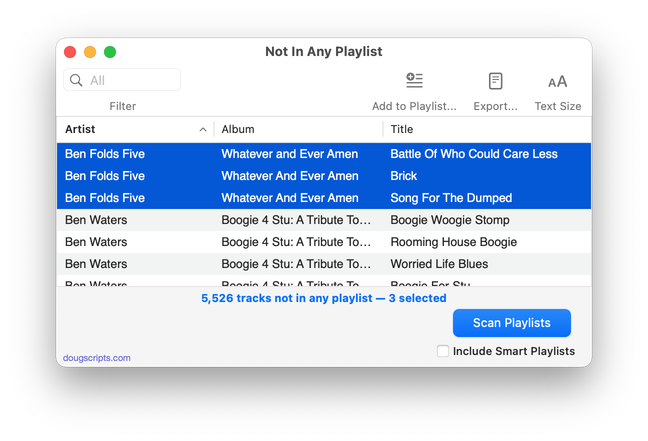 Latest version:
Accommodations for macOS 12 Monterey
UI, performance and security enhancements
Adds 10-track Demo Mode restriction to unregistered version
More information for Not In Any Playlist v4.0 and download link is here.