January 30 2012 - 1:54 pm
Getting date input with plain AppleScript has always been a hassle. But Cocoa-AppleScript has access to Cocoa date pickers. Hoo. Ray. New Last Played Date v3.0 is a Cocoa-AppleScript Applet for iTunes on OS X 10.6 and better that uses a text and calendar date picker to easily enter a new date for either the Last Played or Last Skipped tags of the selected tracks: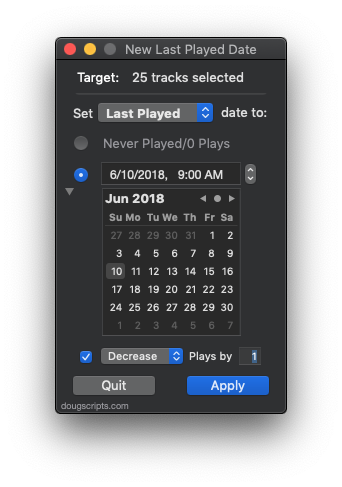 Additionally, the corresponding counts can be increased or decreased. Or the dates and counts can be set to "never".