December 1 2014 - 4:25 pm
I've been on a roll lately with the Managing Artwork scripts, eh?
The latest is Size of Artwork, which simply displays the size of the artwork of a selectd track: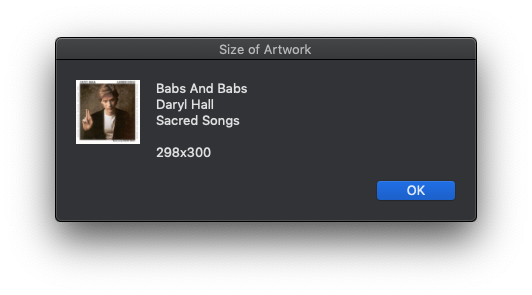 For OS X 10.9 or later. This script is way more convenient to use when you assign it a keyboard shortcut.