May 15 2015 - 5:42 am
Increment Number Tags will incrementally number your choice of the Track Number, Episode Number, Episode ID tags, and track Name prefix of the selected tracks.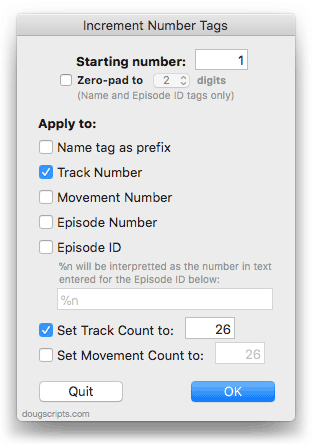 Additionally, a Track Count can be applied to each track, Episode ID can be configured with additional text incorporating the number, and zero-padding up to five digits can be applied.
More info and download is on this page.
Previous Scripts of the Day. Subscribe to my RSS feed or follow @dougscripts on Twitter to get daily "Script of the Day" notifications.