August 3 2015 - 10:37 am
Search Results to Playlist can search a chosen category (Library, Music, Movies, etc) or the selected playlist for user-entered text by All, Song, Artist, Album, or Composer tag and copy the track results to a Search Results playlist, which will be created automatically if necessary.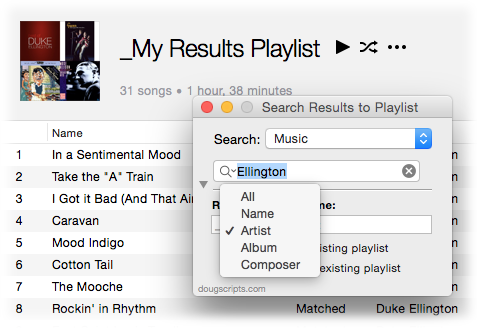 It can optionally re-create or append to the Search Results playlist on each run. Floats over iTunes while active for easy access.
This latest version has some minor fixes for compatibility with iTunes 12.2+ and accommodations for OS X 10.11 beta.
More information and download is on this page.