April 7 2018 - 2:07 pm
I was playing around with Album Loved settings in the latest iTunes (12.7.4) and I'd have sworn the Album Loved was displayed as a single heart adjacent to the Album Rating. But not now?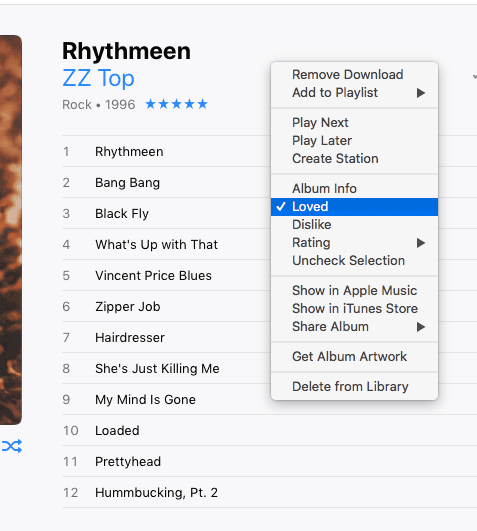 Where's the love?
You can see that "Loved" is chosen in the contextual menu but there is no indication that anything is loved.
And it seems that in some Views, I can batch-set all the tracks to Loved, but not the actual album—or, at least, this is not being displayed.
I'm leaning towards "bug".
UPDATE: Steve MacGuire reminds me that the Album Love heart is still visible in a wide-enough Artwork column in Songs View: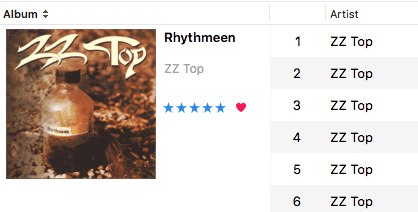 But I rarely use this configuration. So now I'm wondering if I am "mis-remembering" the Album Love heart in Album View?