November 3 2020 - 9:15 pm
For macOS 10.15 and later only. This script will display the audio metadata and the Spotlight metadata for either the file of a selected track in the Music app or a drag-and-dropped or user-selected audio file. Includes additional features to display embedded artwork and activate the Finder's Information Window for the file.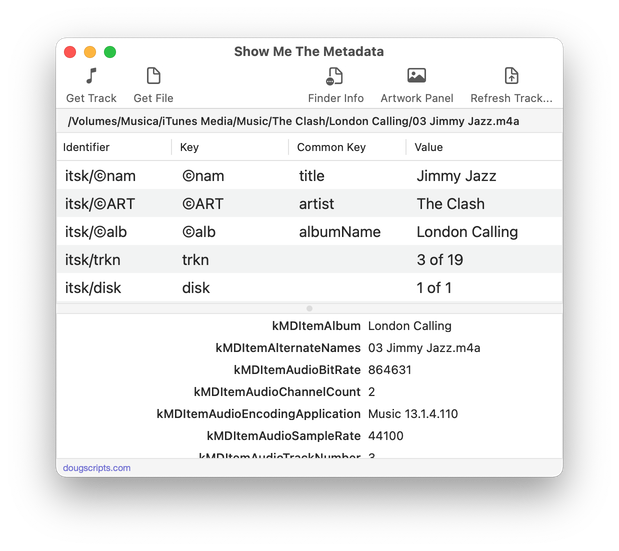 Latest version:
Additional accommodations for macOS 11 Big Sur
More information for Show Me The Metadata v2.3 and download link is here.