February 5 2022 - 2:08 pm
This script will display the size (width x height) of the artwork of the single selected track.
For quick access, assign a keyboard shortcut to it.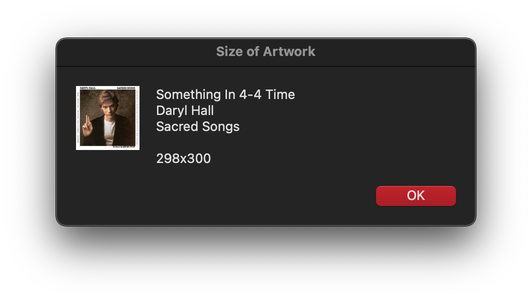 Latest version:
Maintenance and modernization update
More information for Size of Artwork v3.1 and download link is here.