February 5 2022 - 8:27 pm
This script will copy information about the tracks in the selected playlist to the clipboard thereby allowing you to paste it into a document of choice.
Also see the more-configurable Make A Text List.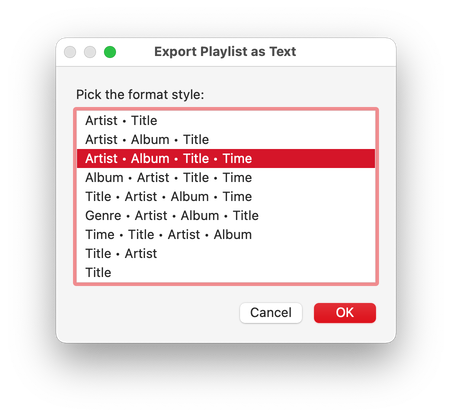 Latest version:
Maintenance and modernization update
More information for Export Playlist As Text v4.1 and download link is here.