February 5 2022 - 2:15 pm
Sets the Start or Stop time of the currently paused or playing track to the time of the current player position.
Also see Copy From Start to Stop and Reset Tracks Start-Stop.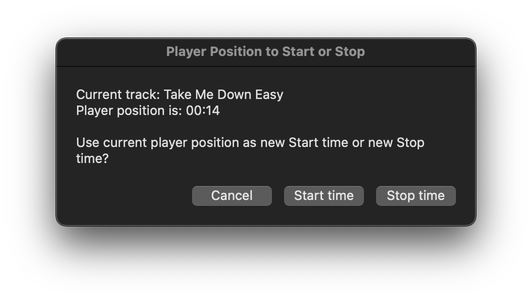 Latest version:
Maintenance and modernization update
More information for Player Position to Start or Stop v3.1 and download link is here.