May 26 2015 - 7:19 am
Duplicate Playlist Folder as Playlist will copy all the tracks in a selected Playlist Folder to a new "plain" playlist, essentially duplicating the tracks as viewed when the Playlist Folder is selected.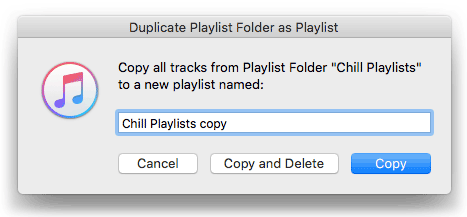 Optionally, it can delete the selected source Playlist Folder and its contents (of course, the tracks remain in your library, but any playlists and sub-Playlist Folders it contains can be deleted).
More info and download is on this page.
Previous Scripts of the Day. Subscribe to my RSS feed or follow @dougscripts on Twitter to get daily "Script of the Day" notifications.