August 6 2020 - 4:19 pm
For macOS 10.15 and later only. This script will let you change the Finder tags of the selected tracks' files and/or each one's containing folder. Some users find this assistive when gathering files for use outside the Music or TV apps, Smart searches and so on.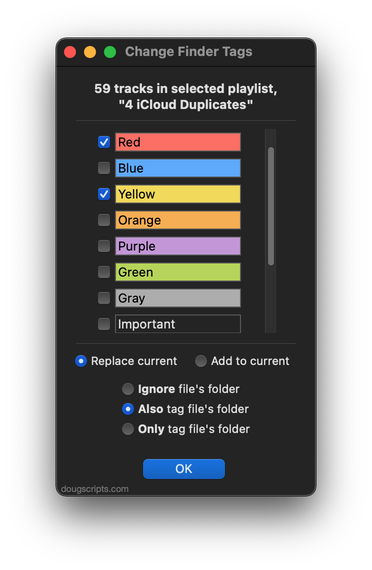 Latest version:
Fixes issue with regression in window resizing
Accommodations for macOS 11 Big Sur
Performance, UI and security enhancements
More information for Change Finder Tags v3.1 and download link is here.